Nordea Bank sees digitization as a process comprising omnichannel banking, holistic personalized advice and transparent sustainability down to a personal level: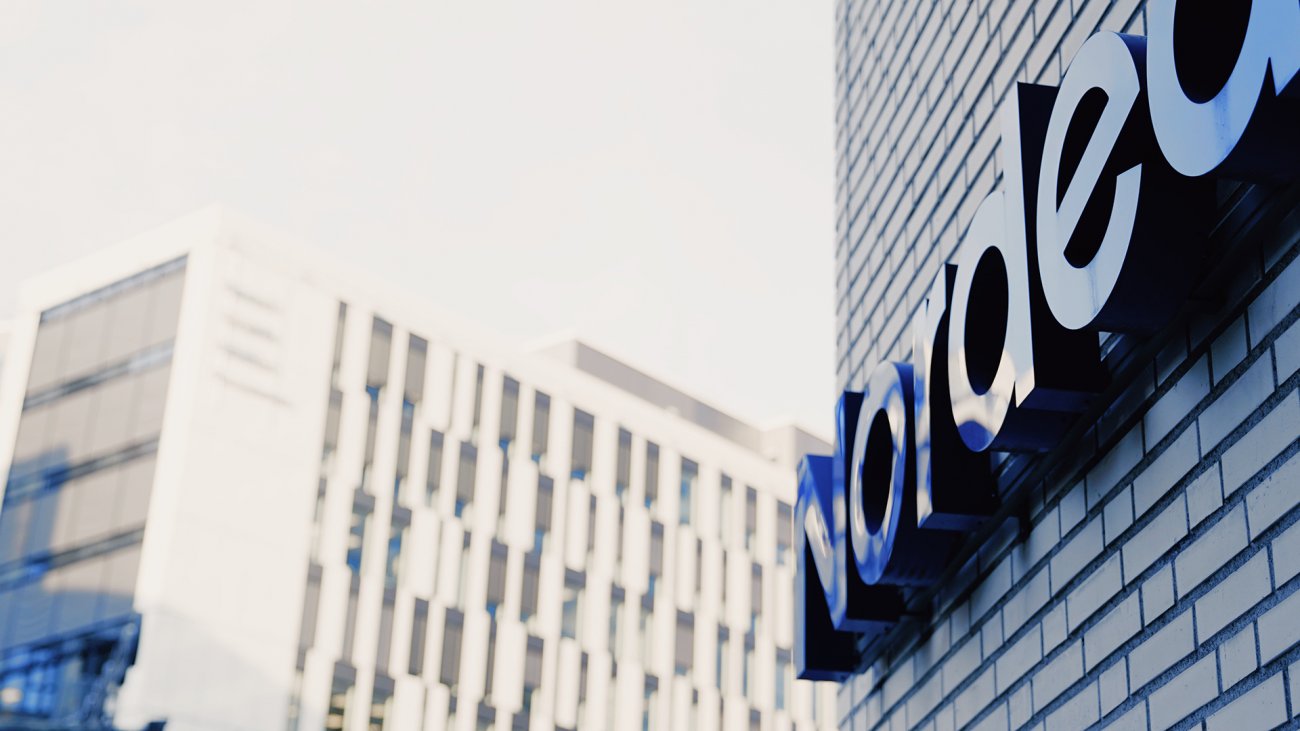 The 200-year-old Nordea Bank, a legacy bank in the Scandinavian region with some 9 million customers, had taken a bold step of digital transformation and overhaul of its entire infrastructure way back in 2019 to future-proof itself and be ready for the digital upheaval that the banking industry as a whole was about to undergo. The first step that the bank took in this direction was described a 'group simplification program' by gradually getting rid of the legacy infrastructure, that is indeed a legacy of what has been a number of mergers and acquisitions involving some 300 banks across the region. The main intention was to create a powerful digital offerings platform and quite understandably the bank went about doing this with the help of fintechs, big techs and other tech players.
Nordea Bank is a blend of the words 'Nordic' and 'idea' and came into being after a series of mergers and acquisitions of the Finnish, Swedish, Danish, and Norwegian banks during 1997-2001.
The bank wanted the transformation to be facilitating the creation of an end-to-end digital bank with a strong focus on the future, 'forgetting the bad things in the past and believing in the future that is being built'. It could successfully undertake this mission and in the first instance create an omnichannel banking facility. It consolidated its contact centers with the help of tech company Genesys into what is described as a Customer Experience Platform. This was done through a sustained program of workforce optimization, speech recognition, advanced call routing and optimum use of touchpoints like chat and email. The system eliminated the process of agents switching between different screens.
STRENGTHENED DIGITAL CHANNELS
Side by side, the bank also strengthened its digital channels by having video interaction and online chat functionalities, using the Nordea Bank mobile app. The platform also facilitates agents to detect when customers visit the Nordea Bank Facebook page to quickly intercept common requests, like account and mortgage applications.
The bank has developed and deployed virtual agents using AI to improve customer enquiry resolution rates. The virtual agents can solve most customer-facing issues without the need for human intervention. Nova, one of the virtual agents provided by Boost.ai, averages over 220,000 conversations per month across the Nordic region only for private banking customers. In addition to Nova, the bank has 12 different virtual agents across 4 Nordic markets.
The bank has a 'chat-first' approach across all markets, leveraging the virtual agents to improve customer enquiry resolution rates. The virtual agents can resolve most customer queries without the need for humans to get involved – a 91% resolution rate for private banking customers and a 95% rate for its 500,000-strong corporate customers as claimed by the bank.
DEAL WITH IBM
The bank has signed a $540 million outsourcing deal with IBM to handle all the IBM Z infrastructure services of the bank. Through this deal. the bank has outsourced the majority of its IBM Z mainframe servers and software operations to IBM. The bank has been working with IBM since 2003.
The bank describes digital banking as:
Omni-channel banking, ensuring seamless integration between the real and the digital world by fusing the best of 2 worlds;

Holistic personalized advice where customers will get a more engaging and holistic digital banking experience, with personalized advice based on the customers unique financial situation; and

Transparent sustainability down to a personal level where banks will be able to help customers gain transparency and insights about their own behaviour.
DIGITAL SOLUTIONS
Nordea Bank has several digital banking solutions accessible to personal customers, which include Nordea e-banking, which is the online banking solution, mobile banking app, Nora, a digital investment adviser, online advice service to meet financial adviser online both by mobile phone or computer system, and digital services for guardians and trustees.
The bank also has an open banking embedded finance solution, for the customers to access the banking services directly from their own systems. The APIs enable the customers' systems and Nordea's systems to communicate in real-time and automatically perform tasks that would otherwise be handled on separate platforms.
BETTER MOBILE BANKING APP
The bank has made its mobile banking app for functional and efficient making use of a banking platform offered by Tink, a wholly-owned company of Visa, which is an open-source cryptography library and which offers secure and simple APIs. The bank's customers in Sweden are now able to use a multi-banking feature to see all their different bank accounts in the Nordea app. By integrating Tink technology into the mobile banking app, the bank's customers can now gain better control of their finances by getting a comprehensive overview of their finances in one place.
_________________
info@fintechfrontiers.live
This article has been compiled based on publicly available information on the web, particularly the bank's own website.