Kazakhstan's banks are striving to keep pace with global developments in digitization: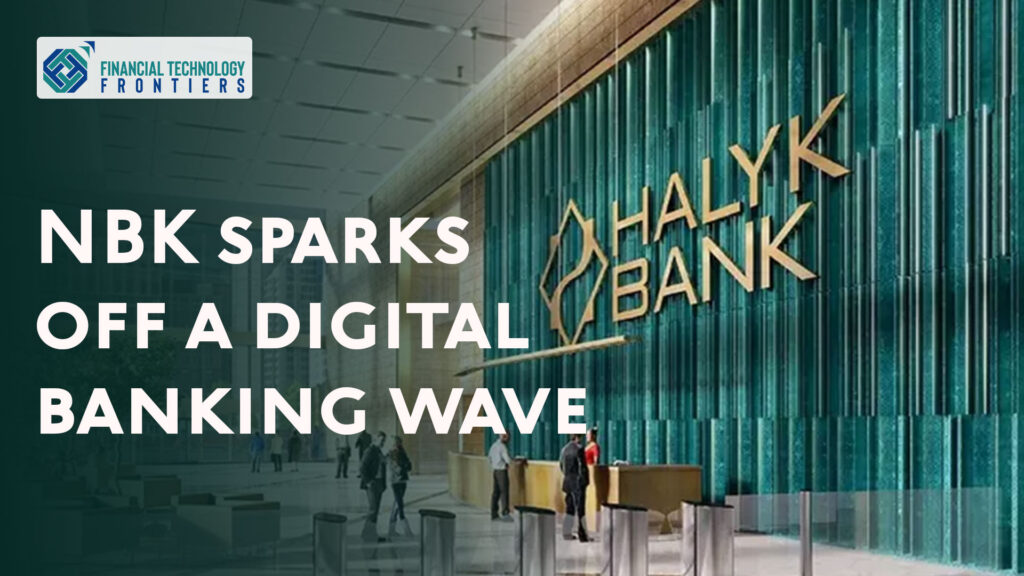 The Republic of Kazakhstan, formerly a part of the USSR and subsequent to the collapse of the USSR, a member of the Commonwealth of Independent States, is the world's 9th largest country by land area and the world's largest landlocked region. It is known to be generating 60% of the region's GDP, primarily through its oil and gas industry. The country has a fairly developed 2-tiered banking system. The apex bank, the National Bank of Kazakhstan is the central bank of the country and is directly under the country's President. The second tier consists of 21 commercial banks, including one state-owned bank and 14 banks in which foreigners hold 30% or more of the bank's shares. The central bank is mandated with the overall supervision of the banking sector, insurance, pension system, stock market, microcredit organizations, debt collection agencies and credit bureaus.
TOWARDS STABILITY
Periodic reports of the International Monetary Fund for Central Asia had described the banking sector in Kazakhstan as saddled with weak underwriting and reporting standards, poor payment culture, related party and directed lending, opacity of ownership, and reliance on state support. Responding to these remarks, the Kazakhstan Government had initiated several bank bailouts to ensure stability and facilitate the sector's consolidation. However, experts are of the view that these have just mixed results. One of the direct fallouts of these bailouts is that Halyk Bank, the country's largest private bank, is today in control of as much as 35% of all banking assets following a series of government-facilitated mergers.
Today banking sector recovery is a top priority for the government, and the central bank has adopted policies to strengthen oversight and capital requirements, de-dollarize, resolve bad assets, and encourage consolidation.
In spite of the drawbacks, the Kazakhstan banking system continues to be one of the strongest among the countries of the former Soviet Union. Total banking assets are in the range of 10% of GDP and the National Bank has sufficient resources to support the commercial banks.
Of the 21 commercial banks, Halyk Bank is ranked first in terms of assets, followed by Kaspi, CenterCredit, ForteBank, Freedom Bank and Nurbank.
PROFESSIONAL APPROACH
Rating agency Standard & Poor's has given credit ratings for these banks as stable outlook. S&P data also indicates that in 2022, the country's banking system was stable and demonstrated a professional approach to the management of assets' quality during economic cycles.
Halyk Savings Bank Kazakhstan (HSBK), as Halyk Bank is known, is the most developed retail network in Kazakhstan, which includes more than 1143 structural units. It is the only bank that has branches in rural areas. It offers a full range of banking services to its clients and has established relations with many financial institutions. It is also a major player in implementation of state programs for financing the real sector of the country's economy and is the only operator of the government on agriculture financing.
Kazakhstan has 70 insurance companies, 3 of them state-owned, and 9 with foreign participation. One of the largest insurance companies, AIG Kazakhstan, is a joint venture between AIG and the local Rakhat group.
PATH OF DIGITIZATION
The financial system in the country is now seeing a major transformation with financial institutions adopting digitization on a mass scale. Some of these innovations are directly impacting financial inclusion, transaction costs and fostering competition. The National Bank has taken up the crucial aspect of the availability and safety of financial services by creating favorable conditions for competition and developing a reliable, convenient, safe technological and regulatory environment. It has created a strategic roadmap for fintechs and innovation for 2020-2025 and finalized the National Payment System Development Strategy until 2025 to create a sound digital financial infrastructure in the country. This includes projects like Instant Payment System, Digital Tenge, Open Banking and SupTech & RegTech solution stack. These projects are aimed to stimulate competition, increase security and convenience, and, importantly, reduce the cost of financial services for end consumers.
GROWING FINTECHS
The fintech domain in the country is growing at a fast pace, driven by rapid adoption of digital payments, ecosystem services and super-apps, among other digital financial services. The Fintech in Kazakhstan Report, an industry report released in April 2023, examines the state of the domestic fintech ecosystem and points out to the booming use of fintech services and a shift toward digital payments.
According to the report, Kazakhstan has more than 150 fintech companies that predominantly offer payments, transfers and mobile wallets solutions to customers.
The report says digital transactions are growing rapidly. Since 2017, the volume of cashless transactions have doubled each year, rising from a mere US$5 billion in 2017 to US$158 billion in 2022. Merchants are deploying POS terminals at a steady pace. In 2017, only 108,000 POS devices were in operation in the country, and the number rose to 831,000 in 2023 – a 70% growth.
DIGITAL INITIATIVES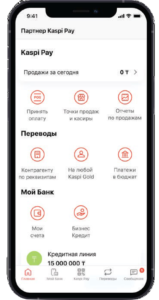 The central bank had in June 2022 introduced its Instant Payment System, which allows consumers to make instant interbank transfers 24×7 using only a mobile phone number and a QR code.
Halyk Bank has built a digital ecosystem accessible through a mobile app that offers standard banking products such as payment services, transfers and cards, as well as lifestyle services including cinema, weather, commerce and travel. The bank's online banking service Homebank is being used by some 8 million retail customers and 273,000 corporate and SME customers are using its Onlinebank portal.
Similarly, Kaspi has its online banking facility, Kaspi.kz, which has some 12.6 million monthly active users. It offers an integrated consumer-focused ecosystem offering loans, deposits and money transfers services, as well as e-commerce, location services, a reward program and a messaging feature.
Kazakhstan has also seen modern day financial trends like Buy Now, Pay Later (BNPL). It is pioneered by Kaspi.kz.
The National Bank has come out with a vision statement saying its ambition is to develop 'a sustainable digital financial ecosystem' in the country. It has said it is implementing a number of infrastructure solutions intended to enhance financial stability, offer a level playing field for all industry participants and develop healthy competition. These infrastructure solutions include the National Payment System, a system for digital biometric identification, a platform for the secure exchange of data based on open APIs and a solution for KYC procedures. It is also working on a retail central bank digital currency (CBDC), the Digital Tenge, which will be piloted with consumers and merchants soon.
LAW FOR DIGITAL ASSETS
Kazakhstan has enacted law regulating digital assets, including digital mining activities, exchanges and secured digital assets. The new legislation is a significant step towards making the country a trendsetter and an early adopter of digital transformation.
ALTYN-I, THE DIGITAL BANK
Altyn-i is a fully functional digital bank created by Altyn Bank, which in turn is owned by China CITIC Bank, China Shuangwei Investment Co and Halyk Bank. It operates 24×7 and has several innovative digital capabilities. Altyn Bank is a universal commercial bank providing a full range of products and services to both corporate and retail customers. What is unique about Altyn-i is that its customers can carry out all their banking needs – manage funds and accounts, make transfers, apply and avail loans, do deposits and what all – just by using a mobile phone. The app is powered by Backbase and it works on iOS and Android platforms.
CBDC, BLOCKCHAIN PROJECTS
The National Bank is in the process of developing a CBDC. Called Digital Tenge, the CBDC is now in a pilot stage done in collaboration with financial market participants, experts in the field and international partners. It is R3's Corda platform. The plan is to complete the development in phases, including refinement of the prototype and introduction for a limited number of participants. The central bank will then develop solutions for launching into industrial operation and will cooperate with other central banks on cross-border and currency-exchange operations.
The National Bank is also working with Binance on blockchain technology education. Binance is partnering with the central bank's research lab Blockchain Center on a program to introduce a blockchain program targeting 40,000 people. The curriculum is being embedded in university programs across the country.
---
This article has been compiled based on publicly available information on the web, particularly the bank's own website.