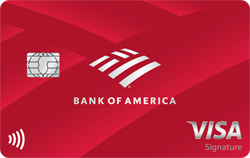 A Bank of America Institute analysis indicates that consumer spending will be stronger in 2023. BofA credit and debit card spending per household rose 5.1% year-over-year (YOY) in January, compared to 2.2% YOY in December.  A variety of factors are boosting the consumer this year:
BofA card spending data revealed a meaningful increase in spending during the weeks after Christmas, suggesting consumers could have held back holiday spending to maximize savings from post-holiday promotions and discounts. An increase in minimum wages in over 20 states, put more cash in the pockets of a significant proportion of workers, enabling increased spending. An 8.7% increase in social security payments came into effect in January, the largest increase in over 40 years, impacting approximately 70 million consumers.
The spending of lower-income consumers does not look high relative to their savings. Additionally, deposits remain above pre-pandemic levels for all income groups. Overall total credit and debit card spend, which makes up over 20% of total payments, was up 8.6% YOY in December, as total payments growth across all channels (automated clearing house, bill pay, credit and debit card, wires, person-to-person, cash and check) increased 7.5% y/y.