The German bank is aiming at becoming a totally digital financial services institution: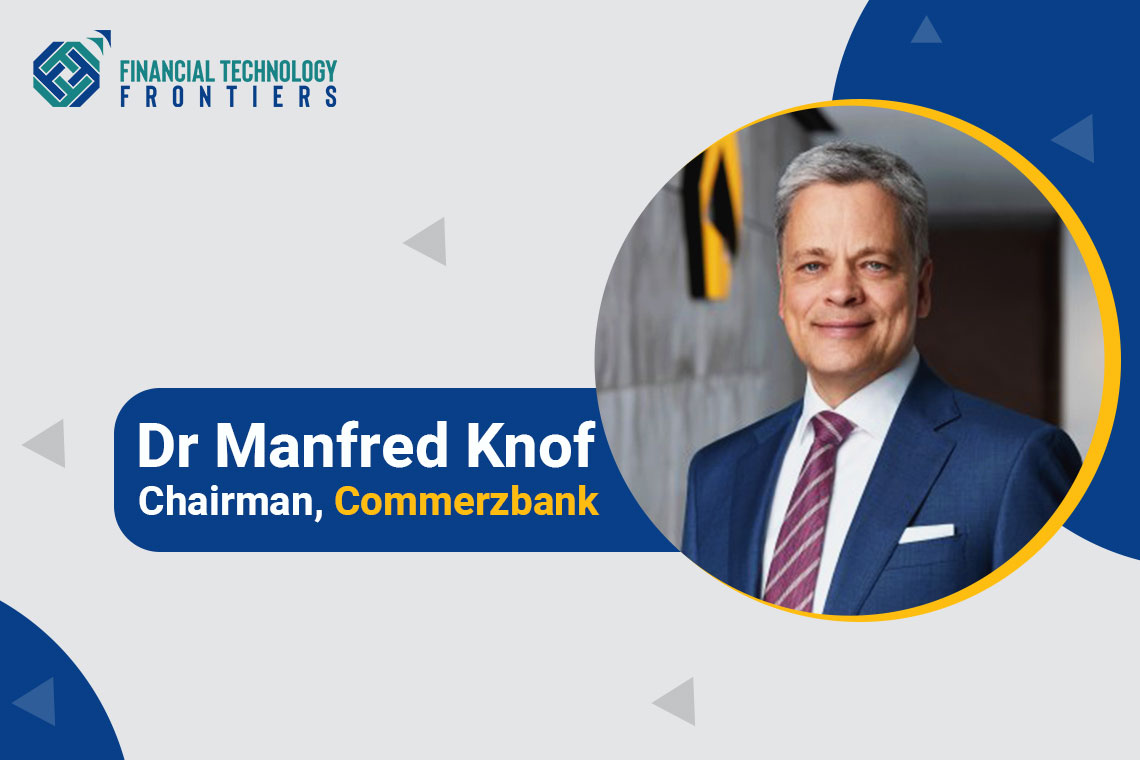 German multinational bank Commerzbank is gearing to be a digital bank of the future and a multi-channel bank. It is now accomplishing the aim of developing a new, innovative online platform and focusing on a digital transformation strategy that would result in lower operational costs and profitability. While implementing the strategy in totality, the bank has admitted it may downsize both in terms of manpower and branch network. It intends to invest some €1.7 billion in capital in its IT services and related infrastructure over the next few years. The ultimate goal is to lower operational costs by around €1.4 billion, or about 20%, by 2024. The program is ongoing since 2019.
The bank's chairman Manfred Knof has said the bank's goals are very ambitious, and it will do everything necessary to achieve them. In the process, the bank will create value for customers, employees, shareholders and society as a whole.
CRUCIAL PARTNERSHIP
As part of the restructuring program, the bank has concluded a 5-year, strategic partnership with Google Cloud, which envisages moving most of its banking applications to the cloud. Google Cloud will support the bank to build a cloud transformation organization and to innovate new solutions for its customers.
The bank is increasingly using cloud technology to bring new products and customer experiences to market faster, improve the performance of its systems and reduce operating costs. By 2024, it will be running 85% of its decentralized applications in the cloud. The partnership is intended to allow the bank to follow a continuous integration and continuous delivery (CI/CD) approach, enabling it to make updates to code more seamlessly. The first application developed on Google Cloud platform, the Digitale Kontoanalyse, which is 'digital account analysis', is already being used by customers and employees of the bank.
Commerzbank is an active proponent of the cloud technology, which it believes is an essential tool for the effective storage and management of data. In January 2021, it became one of the founding members of the European Cloud User Coalition, an alliance to promote the standardization of practices and technical requirements for cloud users and service providers across the European single market.
OPEN BANKING PROJECT
The bank is also very active in offering open banking services to its customers. It has, in fact, redrew its banking workflows from the perspective of the end customer and then built a robust, API-powered architecture with Amplify API Management Platform as the foundation.
It has so far developed 150 strategic APIs which support the development of data-driven services for internal as well as external stakeholders, including for purposes of authentication and authorization as well as for payments and account-level data sharing.
There are secure APIs to offer consumer loans through aggregator companies thereby helping customers find the best product for their needs.
AI-POWERED CHATBOTS
The bank has started providing its customers with integrated support via the use of AI-powered chatbots. It uses the Google Cloud virtual agent platform Dialogflow CX, which has a number of features to build conversation through accurate intent recognition, a visual flow creator and automated testing. It was just in 9 weeks that the bank's team developed Commerz Direktservices Chatbot Agent, which can identify the touchpoint the customer is using (app or web) and detect more than 100 appropriate FAQs and answer them. The Chatbot Agent also identifies leads and sales prospects, enabling it to provide support on open questions in relation to products and services. Google Dialogflow CX is now integrated with Genesys Platform, helping to make use of the capabilities of the existing contact center infrastructure.
Commerzbank today is an active partner for some 28,000 corporate client groups and around 11 million private and small-business customers in Germany. It functions under 2 business segments – Private and Small-Business Customers and Corporate Clients – offering a comprehensive portfolio of financial services. It is estimated that it transacts nearly 30% of Germany's foreign trade and is present internationally in almost 40 countries in the corporate clients' business.
AUTOMATING SUPPLY CHAINS
The bank has recently undertaken a project in collaboration with Deutsche Telekom subsidiary T-Systems to develop fully automated supply chains with integrated financial services. The project will use digital technologies such as 5G, AI, IoT, blockchain, cloud and sensor technology and it is expected that corporate clients will benefit from this digital combination of physical and financial supply chains. The intended solution works on the premise that with the aid of positioning technologies it is possible to establish the movement of goods along supply chains during transport between suppliers and producers and a production facility and this can lead to the creation of databases. Producers, suppliers, transportation service providers and Commerzbank can communicate with one another digitally and in real time through their goods flows. Thus orders and payments may be triggered or specific financial services such as working capital optimisation, supply chain finance or risk mitigation can be automated.
__________
Email us at: info@fintechfrontiers.live
This article has been compiled based on publicly available information on the web, particularly the bank's own website.