Bank of Ireland considers cloud, AI, data and APIs as the 4 basic pillars in its forward-looking strategy: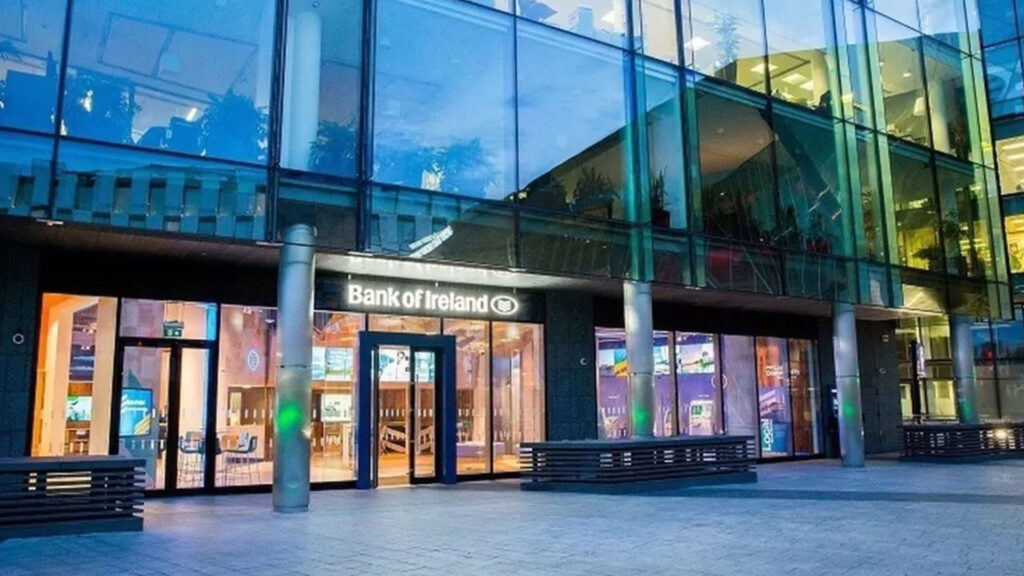 Bank of Ireland, a part of Bank of Ireland Group, and a commercial and merchandizing bank, is the largest and oldest bank in Ireland. Headquartered in Dublin, it is one of the Big Four Irish banks and is serving 2 million consumer and business customers offering digital, branch and phone banking channels. It has some 9000 employees and its net income in 2022 stood at €1345 million.
The bank has a strong technology foundation today, having understood well in time the crucial role of technology in reducing costs, in becoming more efficient, and in growing the business by offering customers exactly what they are looking for. The bank has been able to achieve a lot of cost reduction by being more efficient – like a customer can open a current account on a mobile phone in just 6 minutes. One of the bank's unique products is insurance wallets and more than half of the general insurance business is done through these wallets.
FULLY TECH-EQUIPPED
The bank today has everything that a digital system of banking requires – AI, cloud, big data and APIs. It could create an agile environment to manage data using the cloud. AI is expeditiously used to reduce costs. It also considers cloud, AI, data and APIs as the 4 basic pillars of its forward-looking banking strategy.
TOOL FOR INVESTMENT CUSTOMERS
The bank has introduced a digital advice and transaction platform for investment customers. The platform has become an online one-stop-shop for customers to research and open an investment plan tailored to their individual risk profile. They can save from as little as €100 per month using the platform. Similarly, it carried out one of the largest customer migrations when some 2.1 million customers moved to a new platform for debit card and ATM transactions, providing more stable systems. It has also modernized its payments infrastructure and automated over 100 processes to improve the customer experience.
The bank has recently implemented a Downstream User Table, which identifies the maturity journey of a cohort of machine learning models implemented for customer propensity modelling. The aim is to offer a single view of validated, accurate and ready to use output for downstream users for a variety of purposes with the technology.
The bank has also introduced a new mobile app, which is an updated version with capabilities of personalization. The new app makes day-to-day banking experience of customers easier by adding all the features of the desktop platform like downloading up to 7 years of statements, checking transactions in progress, managing direct debits and standing orders, and change in contact details. Besides, it has a security system under the Strong Customer Authentication.
GETTING INSIGHTS
The bank added a new digital service – Mi 365, or Money Insights 365 – which offers customers more than 40 insights into their spending habits. The service is available to all personal customers on the bank's mobile app. Using the service, customers can access personalized insights on their spending, including average monthly spend with particular retailers, track money in and out, including unexpected payments or refunds, review cash flow spend data on their account for up to six months and spot changes in spending they might need to keep an eye on, for example on groceries, clothing or entertainment.
The bank's technology modernization program – Project Omega – started in 2016 and was planned to last 5 years at a cost of around €500 million. The budget was enhanced to €900 million in 2018, and by the time the implementation was reaching its final stages, the costs have crossed €2 billion. Having undergone a 'material restructure', it is today a fully technology-enabled bank. There are half a million logins to the bank's mobile app every day. More than 80% of its loans to farmers happen online or by phone. And contactless transactions have gone up by millions touching 366 million in a year in 2022.
The bank is using Transact from Temenos as its core banking system.
This restructuring exercise has resulted in some major shift in focus for the bank – like it is more into mortgages and car finances now.
NEW TECH ROLES
Very recently, the bank announced that it has created some 100 technology-based roles as it plans to scale up the number of critical digital projects across the group. These new roles consist of cloud platform and data infrastructure engineers, cybersecurity experts, business analysts, and project managers. Some of the job areas defined for the new recruits are developing new customer features on digital channels, the group's cloud strategy, cyber-threat protection, and advanced data analytics.
It had recruited some 230 tech specialists since 2021 as it achieved a rare distinction of having digitized more than 90% of its everyday product applications.
---
info@fintechfrontiers.live
This article has been compiled based on publicly available information on the web, particularly the bank's own website.